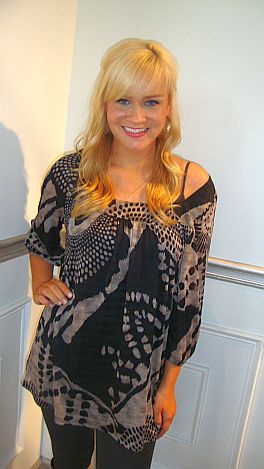 Burning Rubber Tunic
You ladies are always telling us you need cute, CASUAL things to wear every day. We think this is what you are looking for! This soft tunic is a burnout cotton and it's long enough for leggings! Throw it on and GO… it's as simple as that! Like the coral scarf? So do we! You can buy it too :)

Fits true to size. Ashley is wearing a medium.