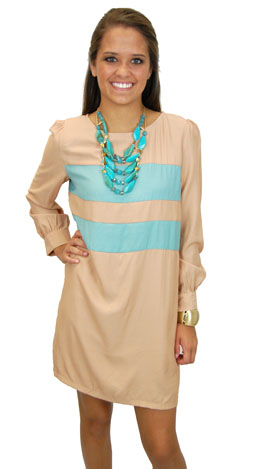 Brand Spankin Nude Dress
This covers the "nude dress" trend, but with a subtle pop of color! Dress simply pulls over your head with button behind the neck. No need for a slip; it is fully-lined. Add our gorgeous statement necklace for jazz things up a bit!

Fits true to size. Avery is wearing size small.