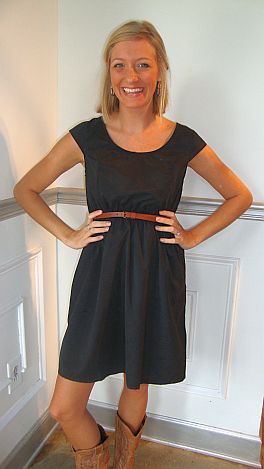 Bra-Friendly Belted Dress
We are always looking for the perfect black dress that you can wear year-round! Well, this is that dress! It has all the details to make an impression! Made to feel like soft suede this dress is lightweight and comes with a studded leather belt! But wait, that;s not all, just turn around and BAM! This one has a cutout, showing just enough skin to be sexy, but still "bra-friendly"! It even has little black buttons. Throw on cowgirl boots, tall black boots, or any metallic flat and you are ready G-O!


Fits true to size. Kimberly is wearing the small!