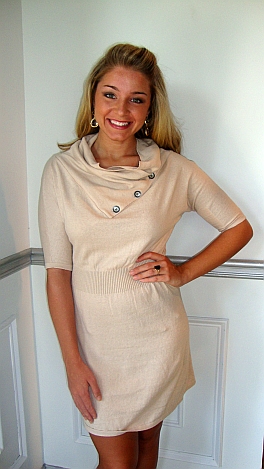 Better Sweater Dress Beige
A cute sweater dress is one of the true joys of Fall! This one features an oversized roll collar, setting it apart from the crowd! It is a light-weight, non-itchy sweater knitů. You will love it ;)

It does run a bit small. Laura is wearing a medium in this photo, but would have preferred the large.