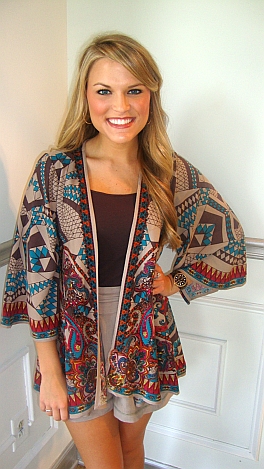 Better Belize It Cardigan
This new style of "cardigan" is possibly our most favorite fashion trend of the year! And why shouldn't it be? It looks great over everything, it's easy for all shapes and sizes to wear, and it turns any plain jain outfit into a fashion masterpiece!! This one is a woven rayon and is a gorgeous mix of fall colors!

Stacy is wearing a small.