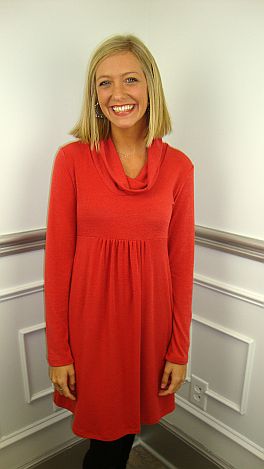 Be My Babydoll Dress, Spice
Our favorite little sweater dress is finally HERE! We love so many things about this dress... the cozy sweater knit fabric, the pleated waistline, the soft cowl neck and the longer length! Simple pieces like this are the ones you will find yourself pulling out of the closet year after year because they are not only easy to throw on and go, but you can easily spice them up with a fun scarf, belt, or pair of boots!

These dresses have all-over stretch, making the sizes very versatile. Kimberly is wearing size small.