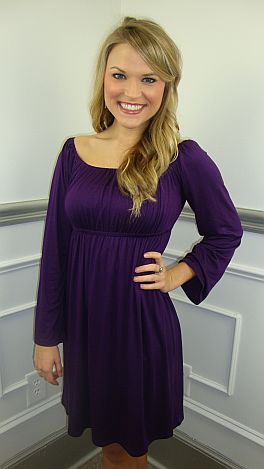 BD Babydoll Dress, Purple
You asked for it; you got it... More solid knit dresses with sleeves! This is not just ANY knit dress... it has an elastic neckline, which allows you to wear it on or off your shoulders. Also, the empire waistline is flattering and easy for all shapes and sizes to wear! This is the same soft fabric as our "Above and Beyond Dress," which was a huge re-order derss for us! Basically, you are going to love it ;)

Stacy is wearing size XSmall.