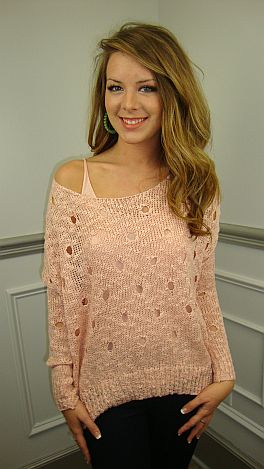 Barely Bashful Sweater
Even when you're having a chill, relaxed day you can still be cute AND comfortable with this sweater. It has that relaxed fit similar to sweatshirts, yet it's not so heavy that it can't be worn through spring. Best of all, it's incredibly soft. In fact, it's one of those sweaters that's so soft you'll want to wear it every day! Kick it off one shoulder for a little extra spunk, or keep it on both shoulders for a more conservative look. With white shorts, linen pants, or dark denim, this top is a winner! We recommend pairing it with the matching tank for the best look.

Marlena is wearing size S/M.