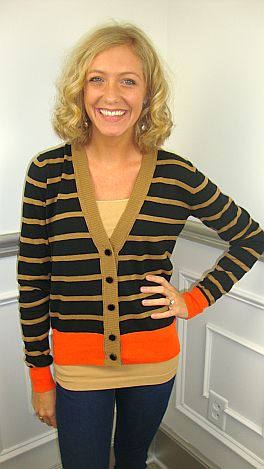 Back Of The Fleet Sweater
Oh good lord, this thing is CUTE CUTE and looks SOOO expensive! It looks VERY Tory Burch, doesn't it?! The colors are black and tan with a bright orange border at the bottom. We are showing it with a matching tan cami and and dark wash denim. Take it into spring with black shorts and gold flats… adorable.

Fits true to size. Kimberly is wearing size small.