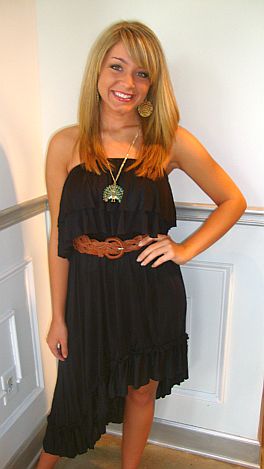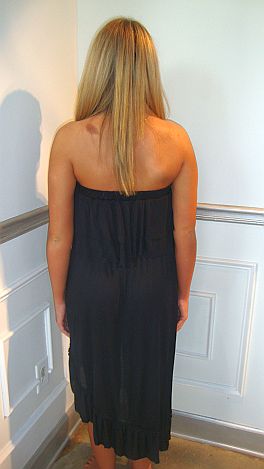 Assymetrical Drip Drop Black
This dress is a little Kim Kardashian mixed with a little Nicole Richie... glamorous, but with a slight bohemian touch! The WOW factor of this dres is it's assymetrical drip-drop hemline, arching up to show a little leg on one side, then dipping dramatically to the ankles on the other. It has double ruffles at the bust and an elasticized waistband. The fabric is a soft jersey knit, which gives you the flexibility to dress it up or down! (Belt not included)


This dress runs generous. S= 4/6 M=8/10 L= 12/14 XL= 14/16.