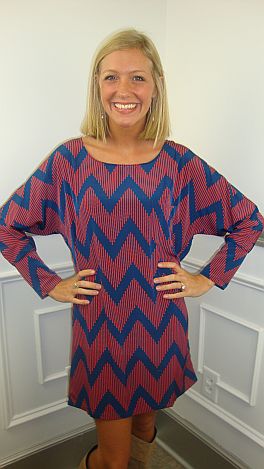 American Honey Frock
This best-selling body is back in a new, adorable print! We love this dress for it's easy shape, long sleeves and casual, yet stylish flare! Add a cute pair of brown or tan boots and simple gold earrings to complete the outfit!

(FYI, we are having an office debate over the color. This looks red from a distance, but orange up close. You be the judge!)

Kimberly is wearing size small.