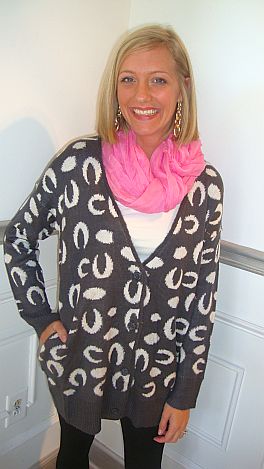 All about U Cardigan
Oversized boyfriend cardigans are #1 on our must-have fall fashion list! Why? Because they one of the few things that are stylish AND comfortable at the same time! No matter your age or lifestyle, this is a look that you can wear! This one is so, so soft you will never want to take it off and the over-sized fit it not only on trend, but it covers all sins! This will be my new travel uniform!!

The fit is generous. Kimberly is wearing a size small.