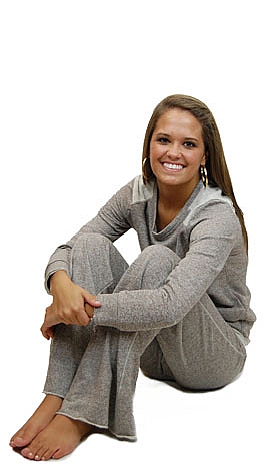 Adrian Sweat Suit
Lounge wear just go way cuter!! Pants have a comfy roll-over waistband, which sits easily on your hips. Raveled edges give it a cute, rugged look. 65% cotton, 35% rayon. SOLD AS A SET.

Fits true to size. Avery is wearing size small.
Pants inseam approx 32.5 inches.