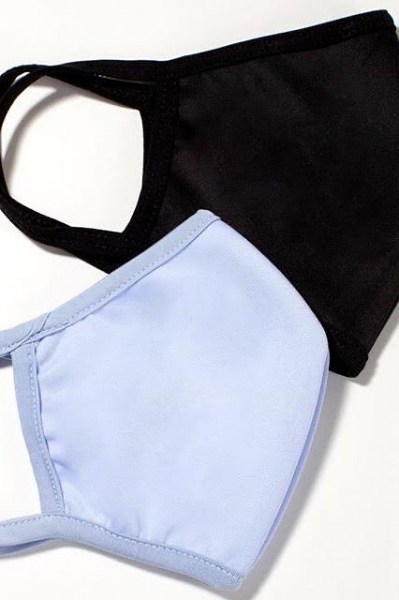 Washable Face Mask
The Blue Door and our team is reminded daily that #WeAreAllInThisTogether. We want to help do our part, by using our contacts and suppliers to make available American-Made high-quality reusable mask at our cost. We all believe that our health and well-being is much more important than anything else right now!
Masks are focused on comfort and to provide protection from airborne irritants
Masks can protect you from small dust particles, pollen, liquid, smog, ash and more
Breathable, Washable and Reusable
Body made of 97% polyester, 2% spanex, interior 2nd layer is 100% high-quality cotton.
One size fits most
Item is a FINAL SALE.
Manufacturer recommends washing before wear
Limit 6 masks per person
*Note: This mask is not intended for protecting against virus particles. In the midst of the COVID-19 situation, make sure to to wear proper FDA-Approved Protective Personal Equipment if you expect to be in a medical setting.