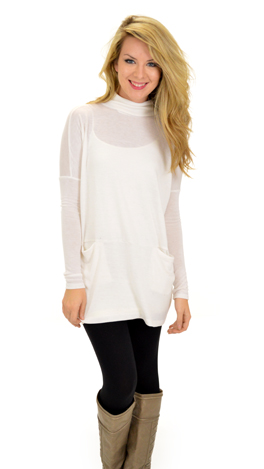 Turtle Power Tunic, Off White
Sometimes, when getting out of a warm and cozy bed is really hard, the only thing that makes it easier is knowing I have a warmer and cozier tunic to slip into! These precious turtle neck tunics are made from a super soft knit that will keep you toasty no matter what the day brings! The boxy fit and pockets put this tunic right on trend!
Fits true to size. Marlena is wearing a small.
We recommend layering this color over a cami.