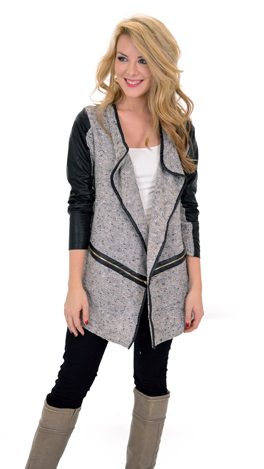 Touch of Spunk Cardigan
This cardigan was designed for the fashion savvy ladies out there! Faux leather embellishments and gold zippers add a touch of spunk, which is a perfect contrast to the neutral gray/taupe sweater knit. Make it day wear with black ankle pants and gold flats or pair it with leather leggings and boots for a fierce night out!
Fits true to size. Marlena is wearing a small.