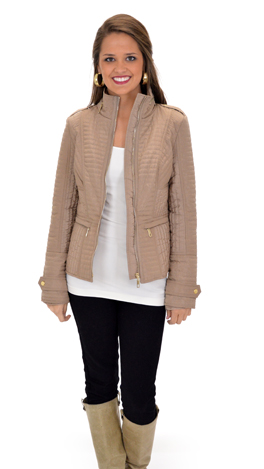 Timeless Jacket, Tan
A good quilted jacket will never go out of style! This is is extra fabulous thanks to the attention to detail: The quilted patterns create flattering lines to insure a slimming fit. Also, chic gold hardware lends and expensive-looking touch! Jacket is fully-lined with front zip.
Fits true to size, if not a bit small. Avery is wearing a small.