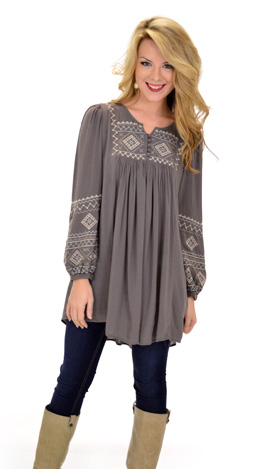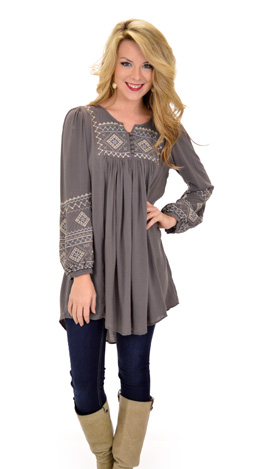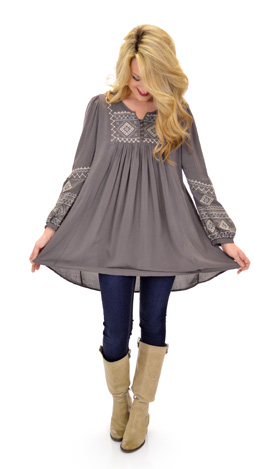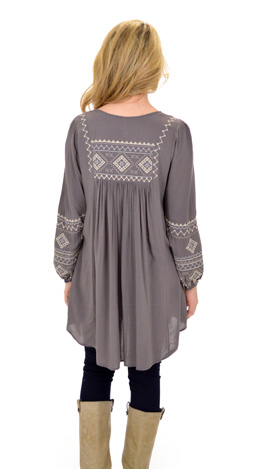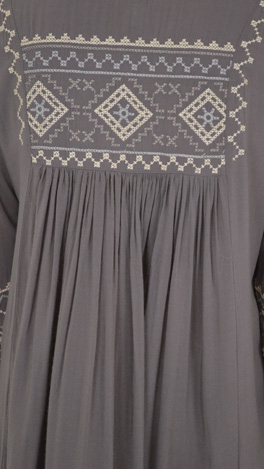 The Bishop Tunic, Olive
A perfect, laid-back tunic that's bursting with fabulous details: It has two tone, rustic embroidery all over. The long hemline sweeps even longer in the back, for a unique look. Also, tiny pleats (in both the front and back) keep the lightweight fabric from clinging to your body. Fabric is 100% rayon, so that tells you how wonderful it feels! This is one purchase you'll be glad you made!
Fits true to size if not a bit generous. Marlena is wearing a small.