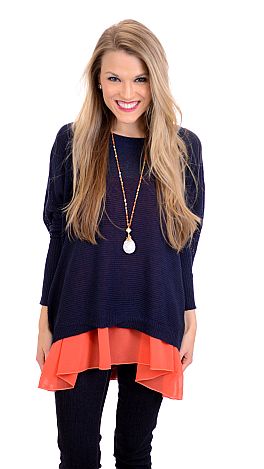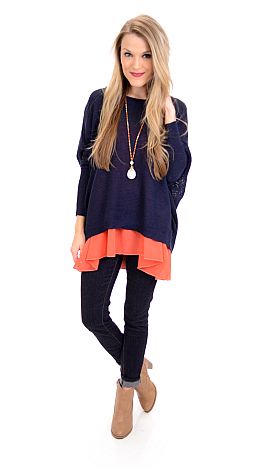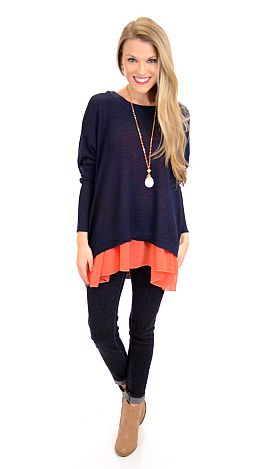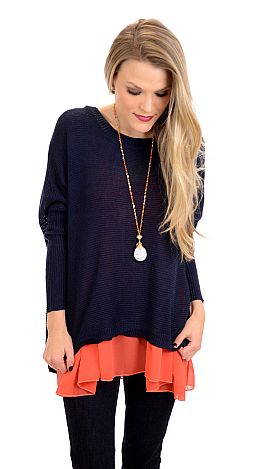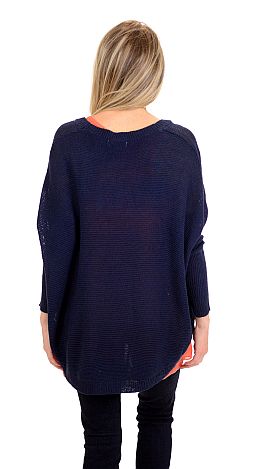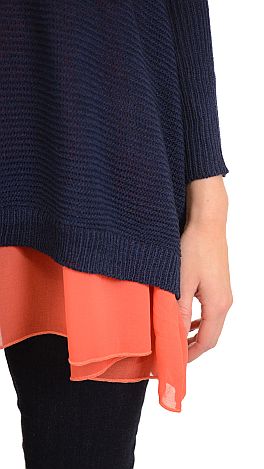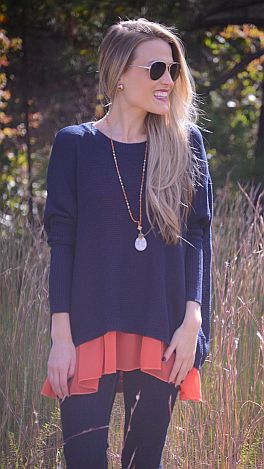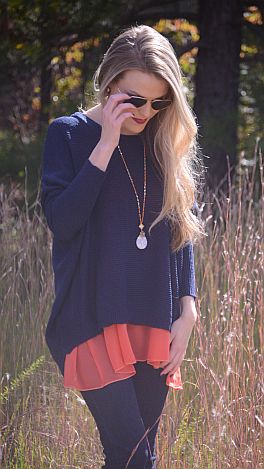 Thank Me Later Top, Navy
A lightweight, open weave knit that's right on trend for spring! The knit is silky soft, but has enough weight to it so it drapes perfectly over your body. Add a slouchy fit into the mix and you have a top that will make anyone happy!
Because the sweater does have a slight open knit, our model layered over a cami for extra coverage. Fits true to size and is meant to be loose. Stacy is wearing a small.