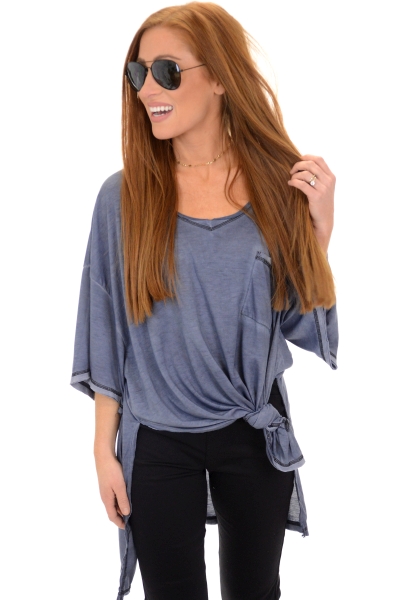 Pigment Wash Tunic Tee, Navy
We love a good washed out tee, and this one is the BEST! It's made from a soft, lightweight cotton-blend fabric with an edgy pigment washed look! Just toss it on and go!
This is a One Size Fits All and is intended to look oversized. .