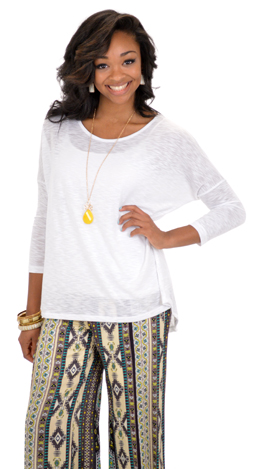 Moonbeam Longsleeve, White
Truly a must-have, no nonsense basic to have and to hold forever and ever! It's long, loose, covers all imperfections and is as soft as a baby's bottom! Top is slightly sheer (because it s a burnout knit), so you may want to layer it with a little tank or cami. Dress it up with statement jewelry or just throw it on with your yoga pants. Either way, this one is a keeper!
Fits true to size and is meant to be loose. Jocelyn is wearing a small.