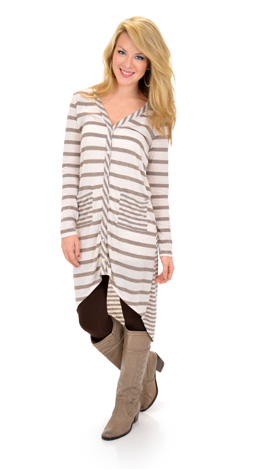 Melting Pot Cardi, Mocha
You won't even believe that you got up and got dressed when you put this cardigan on! It's. So. Comfortable. Long enough for leggings, lightweight cozy fabric, covers anything and everything, precious little buttons down the front, and ahhdorable contrasting striped patterns...swoon! Layer this cardigan with a tank and leggings for a look that's effortless and stylish! Best of both worlds!

Fits true, if not a bit generous. Marlena is wearing a small.