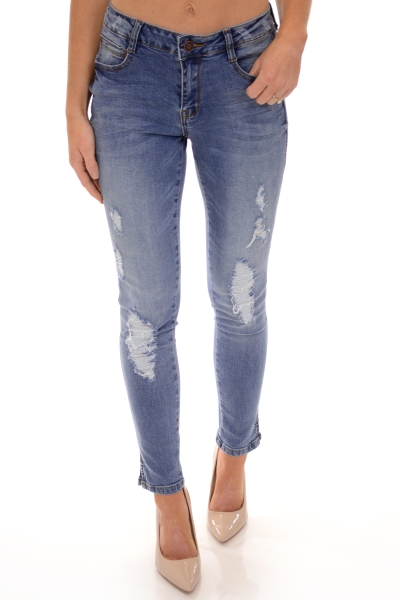 Make a Wish Jeans
A light wash denim with a bit of stretch and enough distressed detail to make them your new go-to jeans! Jeans have a cool small slit detail at the cuff.
These jeans are sized by odd numbers, which typically run a bit smaller. If you take the number you wear in even sizes and add 3, that will give you your odd size equivalent. For example, a size 2 (plus 3) would equal a size 5. A size 4 would equal a 7 and so on...
Model wearing size 3.
Inseam/rise measures approximately: 1=27.5"/8" 3=27.5"/8" 5=27.5"/8.5" 7=28"/9" 9=28.5"/9" 11=28.5"/9.5"
You May Also Like