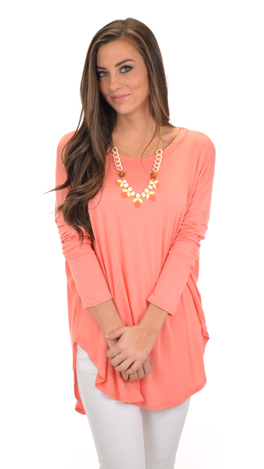 Let Loose Tee, Coral Peach
Soft and sweet and a fit to go crazy over! This simple, slouchy tee is an absolute necessity! These tees are the perfect basics and are a tried and true BD best seller!
Fits a bit roomy, but is meant to be loose. Tori is wearing a small.