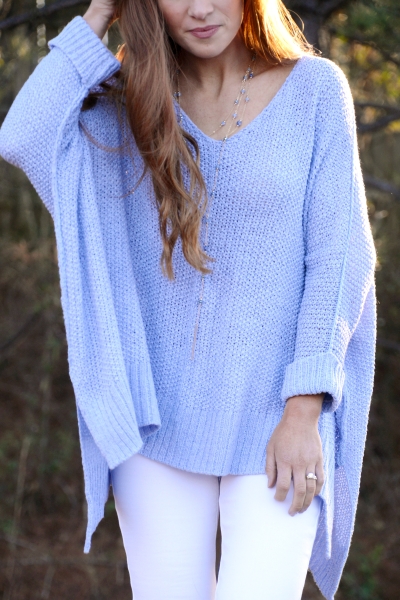 Folded Cuffs Sweater, Ice Blue
BEST-SELLING FIT!
This lightweight sweater has such a breezy, boho vibe! The length dips lower in the back and oversized cuffs lend to the effortless look. We love this look with our "Wham Glam Necklace." Fabric is a cotton/acrylic-blend.
Fit is roomy and one sized.