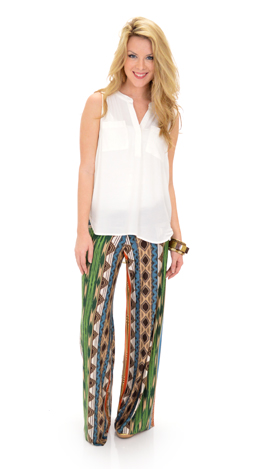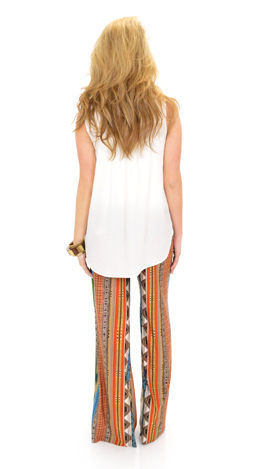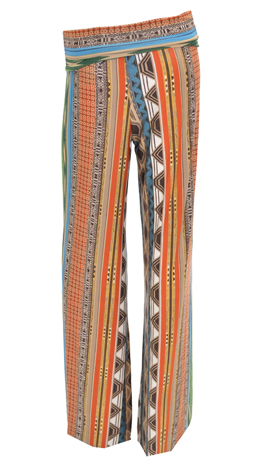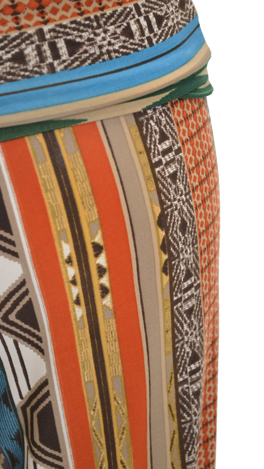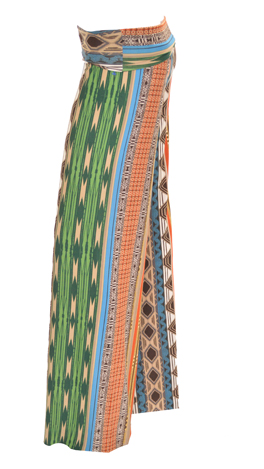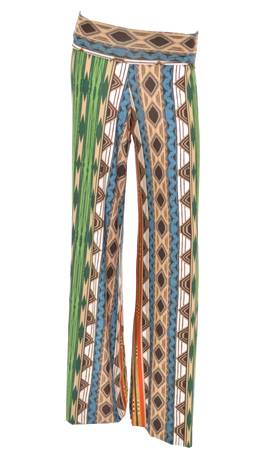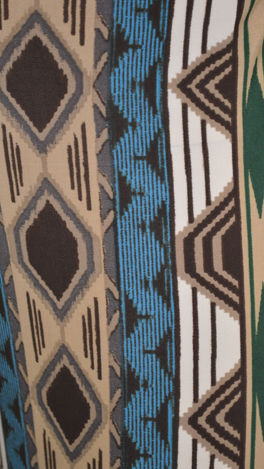 Fire Water Pants, Green
Why do we love these pants?? They magically make us look tall and skinny - gotta love those vertical lines! Also, can you tell that they are our favorite "liquid heaven" fabric? This fabric is famous for it's smooth, slinky texture, which feels cool against your skin. Also, it does not wrinkle! For an easy fit and smooth effect, the designer made the waistband nice and wide, from the same stretchy fabric as the pants. P.S. The bottom of each pant leg is unhemmed so you can literally just cut, to hem them!
Marlena is wearing a small. S=32.5" M=32.5" L=33"