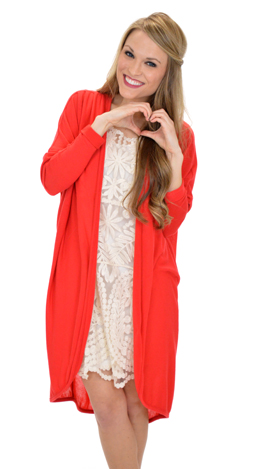 Fast Forward Cardi, Red
This cardigan is lightweight and made from a soft jersey knit making it easy to pair with anything! It's the perfect cardigan for throwing on over tunics with leggings or skinny jeans because it never bunches and will drape perfectly over your body. Stacy is showing it with our "Lost in Translation Tunic" for a look that will have everyone asking, "Will you be my Valentine??"
Fits true to size and is meant to be a little slouchy. Stacy is wearing a small.