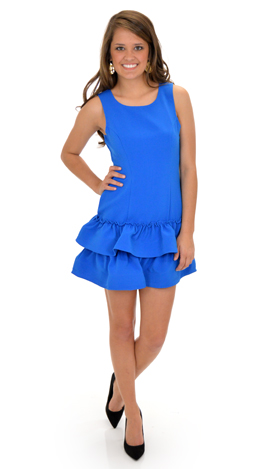 Down Right Fab Dress
Is this not the most precious dress you've ever seen? The ruffled hemline adds just the right amount "umph" if ya know what I mean! We absolutely LOVE it! The cool, blue hue perfectly compliments the fun silhouette and will flatter just every skin tone. The fabric is thick and sturdy so it provides structure for a better fit and insures those ruffles will never wilt. This is truly one of kind!
Fits true to size, if not a bit small. Avery is wearing a small. Length measures approximately: S=31" M=32" L=34"