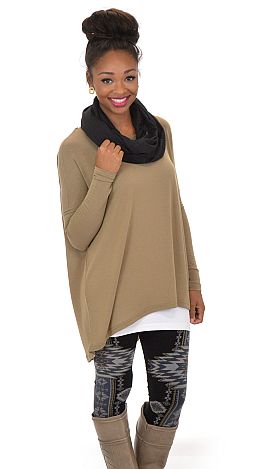 Cozy Folks Tee, Taupe
IT'S BACK! One of our best selling shirts is back just in time for fall! This one is made from a lightweight sweater knit that is cozy, soft, and has enough weight to it that it drapes well on the body. The hi-low hemline and trapeze fit are both flattering and forgiving so you'll be feeling your best and looking it, too!
Fits true to size and is meant to be loose. Jocelyn is wearing a small.