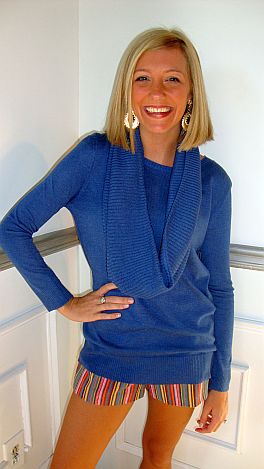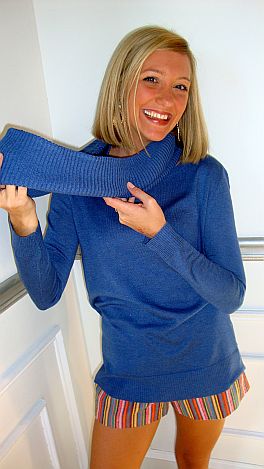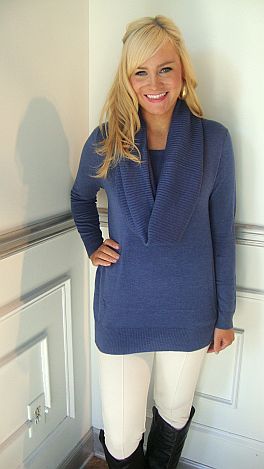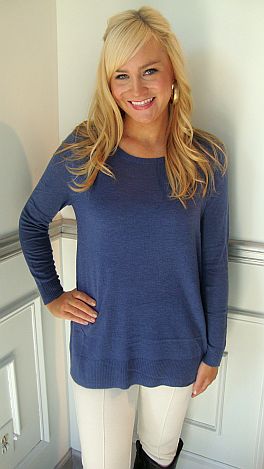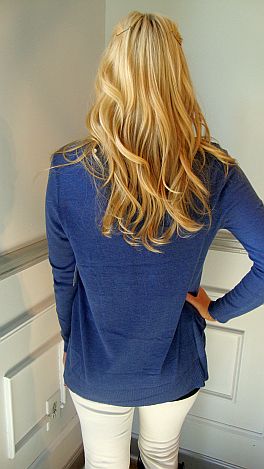 2-Piece Sweater Set Blue
This is actually two separate pieces sold together as one: a great basic long sleeve sweater with a matching infiniti scarf! We love the fit on this sweater becasue it's not too slouchy that it looks "prego" but not so tight that is shows all problem areas... it's a perfect medium :) And the price is unbelievable - $48 for two pieces... get out of town!

Fits true to size. Ashley is wearing size medium.